At Oliver Dental & Implants, the team is proud to offer oral cancer screenings for patients of every age and stage of life and includes the service in all routine checkup and cleanings that are booked in the practice.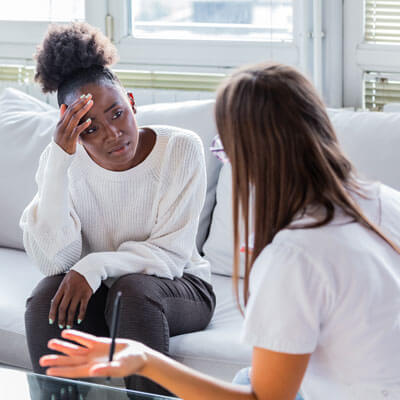 What to Expect
Oral cancer screenings are painless and quick in the practice. During a patient's checkup and cleaning appointment, a hygienist will perform the screening by looking for soft tissue abnormalities.
Dr.Oliver uses an oral cancer screening device, OralID, in an effort to discover oral cancers in their earliest stages. Currently, 63% of oral cancers are found in late stages (stage III, IV), resulting in a 5-year survival rate of less than 50%. Finding these abnormalities in much earlier stages can increase the 5-year survival rate to 80-90%.
Should anything out of the ordinary be discovered during a patient's visit, Our dentists will promptly refer them to care with an appropriate physician. That's a promise!
Risk Factors
While many patients correctly associate tobacco and alcohol use with an increase in oral cancer, nearly 27% of people diagnosed with the disease aren't alcohol or tobacco users.
Other risk factors include being over the age of 45 and male. A family history of oral cancer may also lead to an increased risk in developing the condition.
Book an Oral Cancer Screening
Our dentists encourage all patients to book an oral cancer screening if they have a family history of the disease or simply want to make sure their oral health is in tip-top shape. Contact the practice today to begin the process.
Contact Us »

Oral Cancer Screenings Colleyville, Grapevine, Euless TX | (682) 738-3029