At Oliver Dental & Implants, the team is proud to offer dental contouring, also known as shaping, to patients wanting to improve the look of their smile.
What to Expect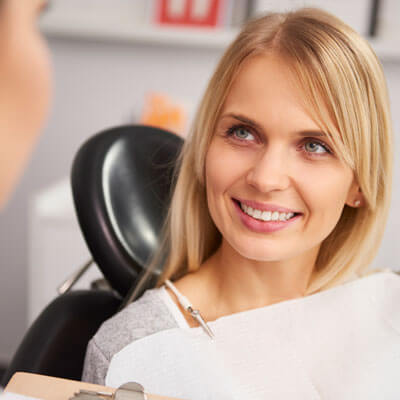 First and foremost, it's important to determine if a patient is a candidate for contouring. Our dentists will need to examine the teeth to make their recommendations. Good candidates are often people dealing with slightly crooked or jagged teeth, or teeth that appear too long in length and may be overlapping with nearby teeth.
If our dentist determines that a patient is a candidate, the entire treatment can take place in just one practice visit that typically lasts less than one hour.
Care will begin with X-rays or photographs. Then, without feeling any pain or discomfort, the dentist will shape the tooth into a more desired look by sanding small pieces of tooth enamel. This eliminates imperfections and improves the look of the tooth without compromising any function or integrity.
Patients can walk out of the practice beaming with confidence and a new, improved smile. Sometimes, a small adjustment can make all the difference.
Learn More About Contouring
We encourage all interested patients to book an appointment to learn more about contouring and how it can help them achieve a beautiful smile. Contact the practice today to begin the process!
Contact Us »


Dental Contouring Colleyville, Grapevine, Euless TX | (682) 738-3029